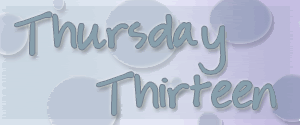 I'd meant to post this last week during my lunch hour, but work became absolutely crazy with two large emergency projects. We went out to supper after work because a friend was in town from Los Angeles for a long weekend. By the time we got home it was nearly 11 and time for bed… and then Friday wound up being just as crazy.
So rather than do a random post, I decided to just hold it back a week. 🙂
I'd hoped to visit more pianos… but alas, the event was just a bit too short for me with all of the responsibilities at home. Had I still lived in my studio apartment in Boston, I don't doubt I'd have tried to get to all of them. Instead I had to focus on the ones closest to where I work downtown. I did make a point to swing out to my alma mater, Boston University, since there were two of them on campus.
I'm not the world's best photographer, so please excuse the quality of some of these… but here are my Thirteen Pianos of Boston Encounters…
1) Rose Kennedy Greenway park, between Congress and Seaport Streets.
This piano was the closest to me at work. It also was occupied almost every time I saw it. I think the tucked along the path in the park placement just made it more appealing. I experienced an impromptu sing-a-long of Journey's "Don't Stop Believing" at this location. On Friday, Oct. 11th, I finally took my turn and attempted some Beethoven for the first time in 20 years. It didn't go that well, but I still had fun tinkering. 🙂
2) Rose Kennedy Greenway – near Rowes Wharf.
The babies along the top and the dice on the side panels were an amusing touch. I only saw this piano the one time, as it's a little further up and away from where I generally grab lunch. It's in a nice, open spot near where several food trucks gather… I imagine it got some decent use.
3) Backside of Atlantic Wharf building, near Congress St.
I saw this piano every day when I was going to work and coming home. I only saw someone at it once, not counting the brief time I sat at it. Sadly I think location was a detriment for this one, as it was placed fairly close to the Smith & Wollensky steak house's outside patio, and right along a pretty busy section of walkway. I loved the decoration on this one. Unfortunately a couple of the keys were dead on it, so it was pretty tricky to play.
4) Northern Ave. Bridge, next to the Barking Crab.
This little piano was almost hidden until you were right in front of it, due to the painted jersey barriers behind it. Right after I took this photo, someone sat down to start tickling the keys with no real rhyme or reason… but lots of giggling.
5) Fan Pier.
This guy was good. Really, really good. He was playing a very jazzy version of "Over the Rainbow" when I was there, and had a pretty good sized lunchtime audience on the lawn behind him. I wanted to get back to this piano and play it for a while purely because how many times will one have opportunity to play the piano in a location like this? Right over Boston Harbor. Absolutely gorgeous. And as you can see, it was a perfect October day.
6) Children's Museum.
You could hear this piano all the way over by the one at Atlantic Wharf if the breeze was going the right way. This piano was very unique due to the cut-out glass in the front. The two puppets would actually move with the key hammers, putting on a little puppet show as the piano was played. Very unique and very cool – and perfect for the location at the children's museum.
7) Under the Arches in Post Office Square.
The guy standing next to the piano in this photograph had just finished playing when I took this. This is another piano I saw frequently used, and I think location strongly helped. It's in a lovely little nook in an absolutely gorgeous green oasis in the middle of the concrete jungle. I know a few music quartets came and played at this one, and during my evening excursion, someone was playing it in the dark… the music just drifted across the park. It was lovely.
8 & 9) Dueling pianos at Dewey Square near South Station.
Yes, I did in fact hear dueling banjos played at this location. I would have been quiet depressed had I not. I didn't see these occupied much in the morning when I left the train station, but they were occupied frequently at lunch. I'm glad at least one location decided to put two pianos to allow for a different dimension of interactive collaboration.
10) Next to the Old State House at Washington Street.
These two guys were jamming, and they had a nice sized group circling them, so I wasn't able to get a great picture.
So I got a video to capture the music instead:
This is perhaps what I adored most about the Street Pianos – the sheer random encounters I had. People just hanging out, listening to others having a great time playing. All ages were sitting at pianos, with a range of talent. Some people actually sat and played. Others would just tickle a couple keys as they walked by. I adored it.
11) City Hall Plaza/Government Center.
This piano is a baby grand because it's the 1,000th piano in this art installation's history around the world. I sat down and played the ever annoying and classic Heart and Soul at this one – very quietly due it being in the large cavernous expanse that is City Hall Plaza (if you've been to Boston, you know what I'm talking about).
12) Outside the George Sherman Union building at Boston University.
I skipped several pianos between the one at City Hall Plaza and this one because I really wanted to get to see the ones at my alma mater. The "cow piano" was right outside of the student union building, and this is the only time it was empty while I was there. It's only about two blocks from the School for the Arts at BU, and lots of students were taking turns playing it. I tried taking a video of one guy who was really, really good… and dumb me had my mute button pressed.
13) In front of the School of Engineering building at Boston University.
It was a gorgeous night, so I took a stroll from the GSU (piano #12) and headed toward Kenmore Square and the bright light of the Citgo sign and came across this piano randomly. It's probably the least decorated of all of the pianos I saw, and was almost hidden in the little dark corner in front of ENG. But I sat down and tinkered a little bit before heading to Kenmore to catch my train back to where I'd parked near work.
And that's the scavenger hunt I managed to go on to find pianos. 🙂 If you'd like to see more of them, including several videos of performances at them, head over to the official web page. 🙂
Happy Thursday,
Melissa
The purpose of the meme is to get to know everyone who participates a little bit better every Thursday. Visiting fellow Thirteeners is encouraged! If you participate, leave the link to your Thirteen in others' comments. It's easy, and fun!
Trackbacks, pings, comment links accepted!